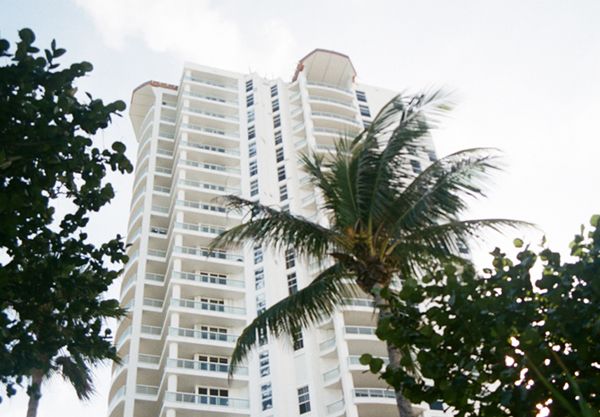 It's been said that Miami is a city that owes a large part of its development to the drug trade. This could very well be true (
see Season 1 of Narcos,
) but what made me fall for Miami is the architecture and design—which I find is heavily overshadowed by tourists who fly in solely for the beach or Club Liv.
You shouldn't say no to the beach, or some much needed SLS, but you can't say no to adventure, either. If travel has taught me anything, it's that the most memorable experiences are the ones you didn't plan or sought out on your own. To me, Miami is where you retire; a constant reminder of why you need to go hard in your youth. So by the time you're ready to kick back, you just move to Florida, recline and chill.
Most of these photos were from my iPhone, a Pentax I found at Value Village weeks prior, and a couple of fish-eye lenses made specifically for mobile photography. There were too many photos to go through once I got back home. I tried to narrow it down the images that would make the best case for Miami—a place for relaxation AND inspiration.
The most candid things I see happen on back streets. I wish the Sun was out for this pic (above), tbh.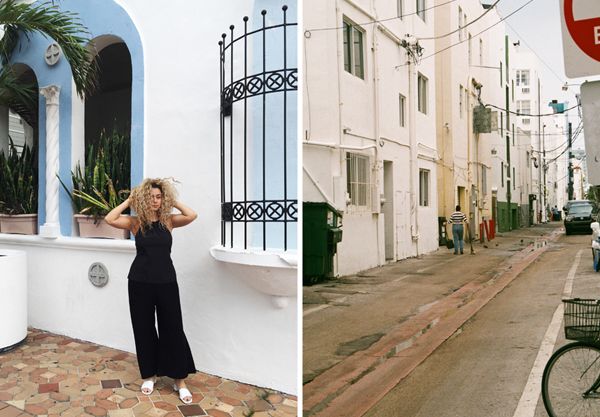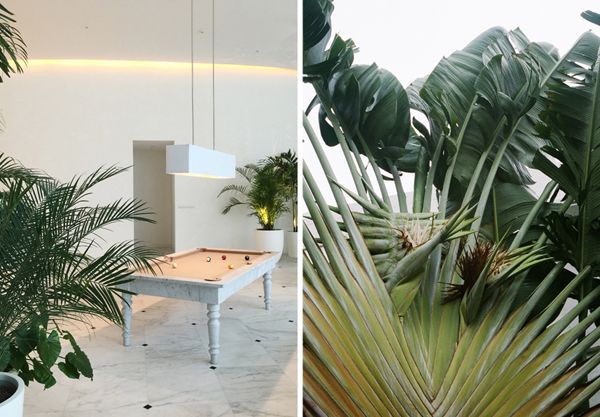 I don't know what aroma, perfume, or room spray they have in that hotel lobby, but it is one of the best things I've experienced in an open space. The Line Hotel, I think? I always mix the name up. If you don't plan on staying there at least go for lunch. Its wild.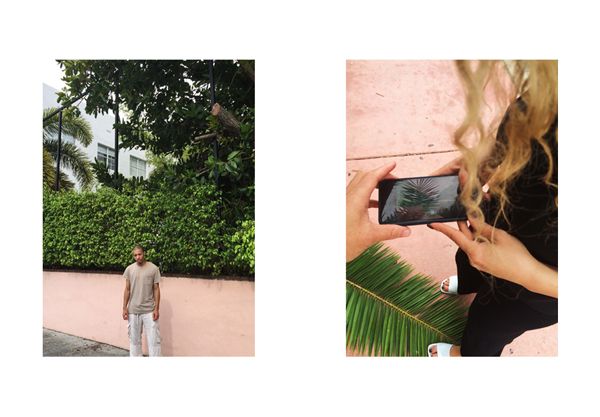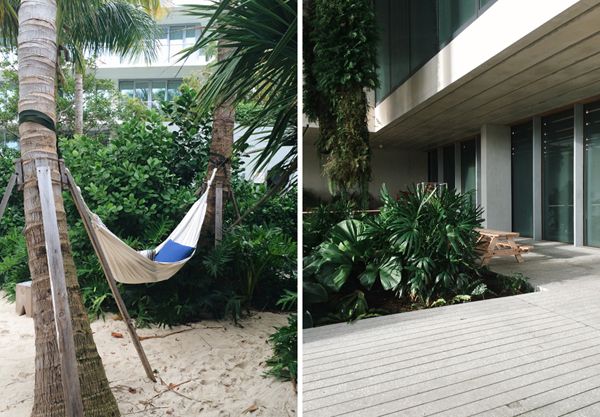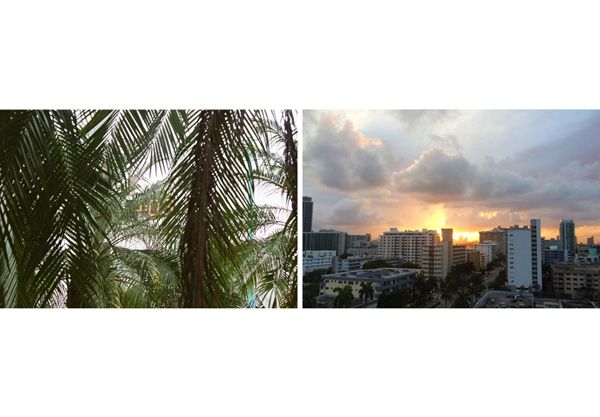 Lincoln Road car park—the place to get a 360 view of the city, as high as seven stories up. Not to mention Miami's mood-swing weather; it'll rain, the sun will come out, transition to overcast, rain again, and the sun will come out again just before it sets—all in the same hour.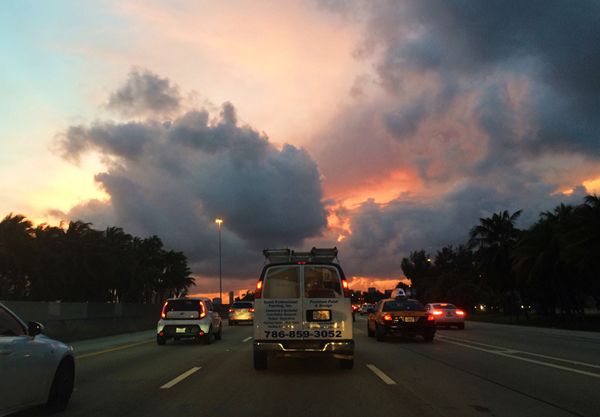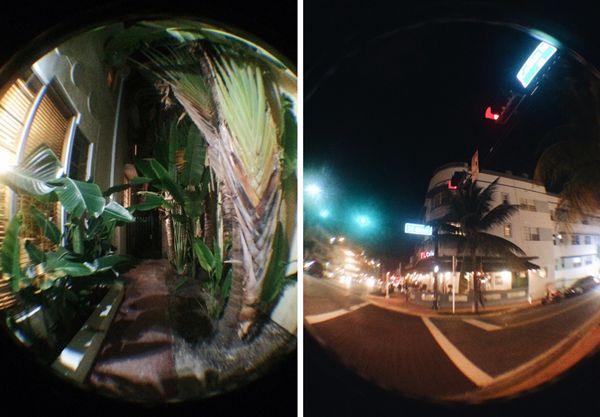 I don't often shoot at night but I've seen too many Hype Williams videos not to attempt to here. Fisheye ftw.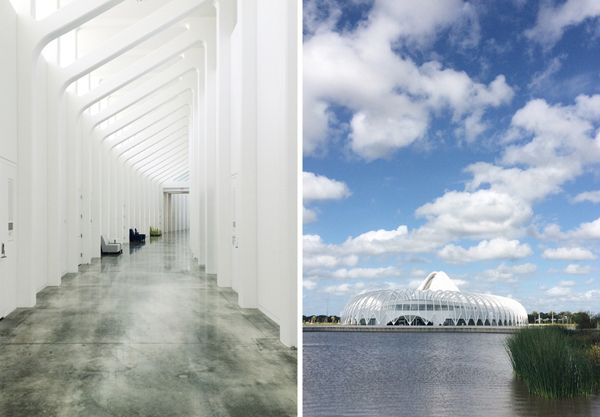 Okay, I can't place enough importance on this place. You remember that one scene in Men in Black? Will Smith arrives at the M.I.B headquarters for the first time and its all like top secret and futuristic? Yeah, thats this place. Its Florida's
Polytechnic University
, and the gifted minds that make up the student body is really leading America into the future. The things these kids were building and inventing is just mind blowing. Its about 4 hours outside of Miami, in the middle of nowhere, at the centre of everything.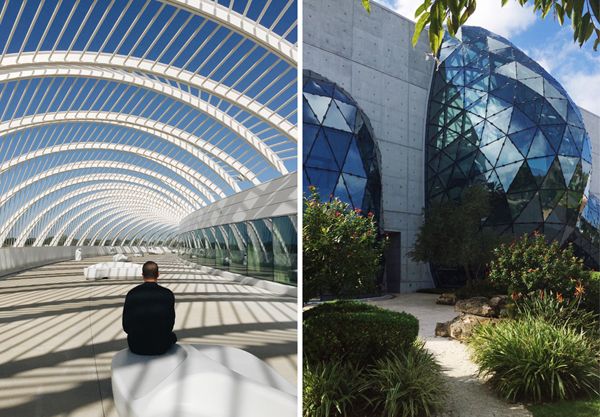 Not too far from the Polytech is the Salvador Dali Museum (
right & below
). I mean, I knew Dali was on some shit, but this permanent collection really goes into who Dali was as an artist from the very beginning of his career. A very enlightening and inspiring place to visit in your lifetime. The building itself (
designed by Yann Weymouth
) is as surreal a structure as Dali's paintings.
I don't have many photos of this 100 acre botanical garden and estate; it was a private tour and happened pretty quick. Although, we learned quite a bit about endangered plant species, what plants are male and female and how they reproduce. It was like being on set of Jurassic Park.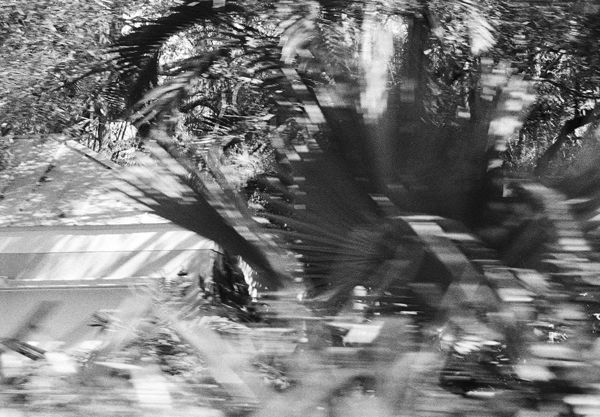 We're in Coconut Grove, I was taking a pic of Sarah just outside of this mansion on a side street, the owner had just arrived home and says "
Hey, I think you can get better shots inside my courtyard.
" She was even suggesting where I could stand to get the best lighting. Her house was crazy, and I'm not even sure she stays there often, but its definitely one of those spots you file under #goals.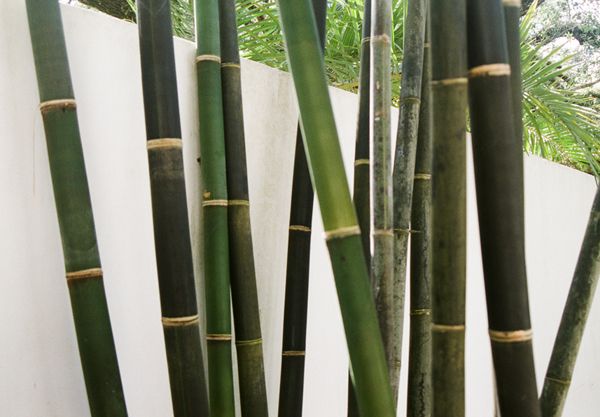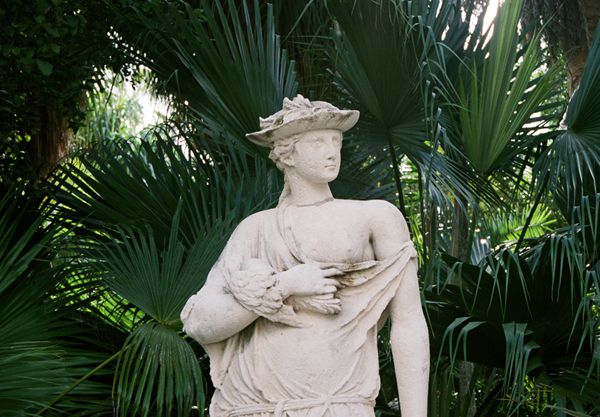 I haven't seen anything like Villa Vizcaya (
below
) before, ever. We must've been there for a good three hours.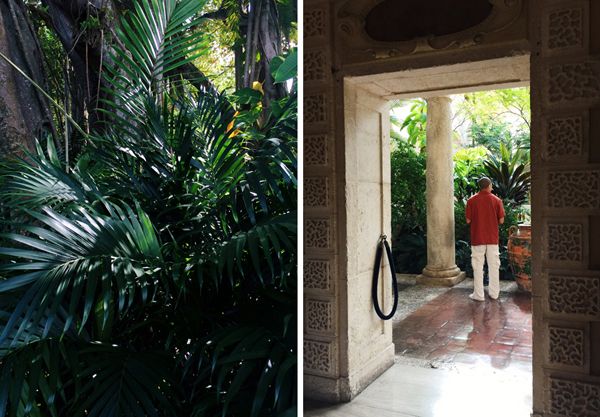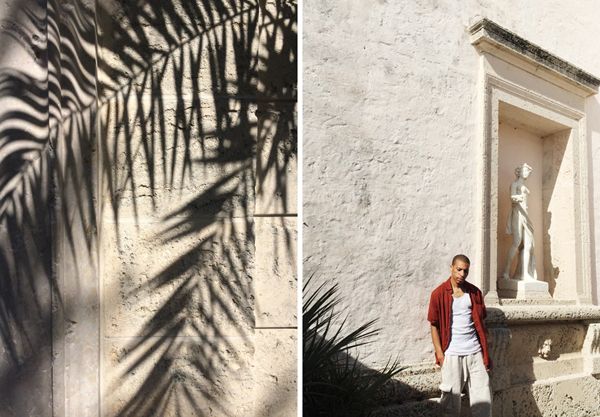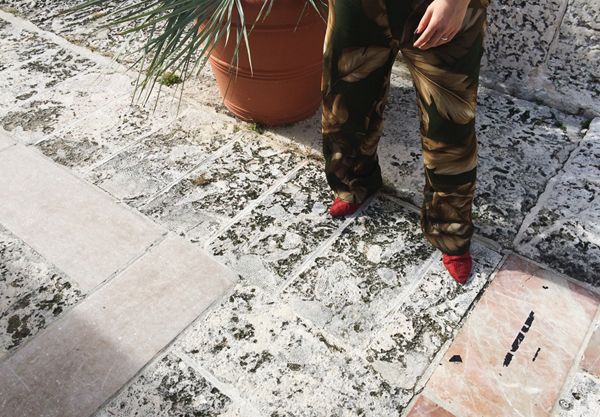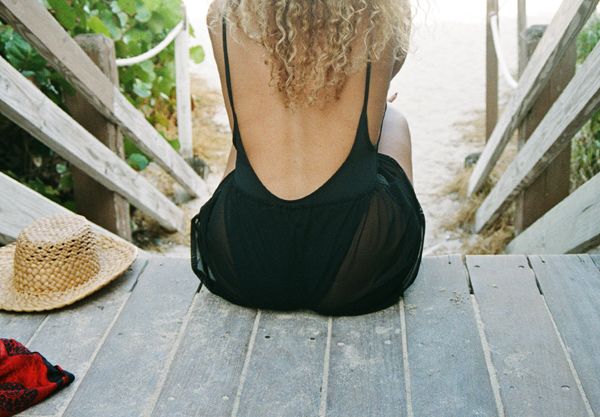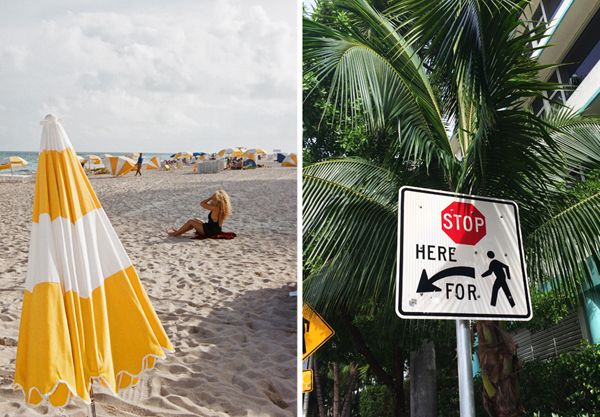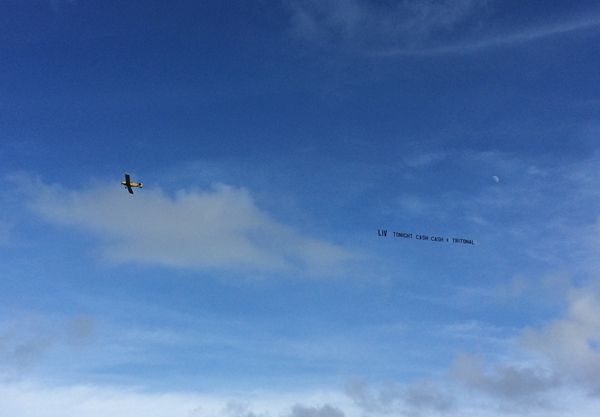 This is how all parties should be promoted. By plane, with special messages regarding the event. I actually considered going to
Liv
, only because it was written in the sky.